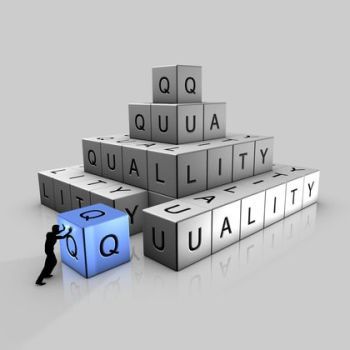 What is ISO 9001 – Quality Management System?
Organisations that implement an effective business management system create a confidence among their stakeholders in the capability of their processes and the reliability of their products and or services;while at the same time, benefiting from improved risk management. In addition, an effective business management system serves to create the basis for continual improvement leading to increased customer satisfaction and ultimately to the success of the organisation.
ISO 9001 is an international quality standard developed by the International Organisation for Standardisation (ISO), a worldwide federation of national standards bodies representing some 130 countries.
An ISO 9001 Quality Management System will help you to continually monitor and manage quality across all operations. As the world's most widely recognized quality management standard, it outlines ways to achieve consistent performance and service.
ISO 9001 can be applied to any type and size of organisation, from small family-run businesses to the world's largest corporations and government institutions. It provides a structured yet flexible framework for a customer focused business management system that will drive business performance improvement.
ISO 9001 is based on the following eight Quality Management Principles, which are incorporated within the requirements of the standard, and can be applied to improve organizational performance:
 Customer focus
Leadership
Involvement of people
Process approach
System approach to management
Continual improvement
Factual approach to decision making
Mutually beneficial supplier relationships
The standard covers all aspects of an organisation's activities, including identifying its key processes, defining roles and responsibilities, policies and objectives, documentation requirements, the importance of understanding and meeting customer requirements, communication, resource requirements, training, product and process planning, design processes, purchasing, production and service, monitoring and measurement of products and processes, customer satisfaction, internal audit, management review, and improvement processes.