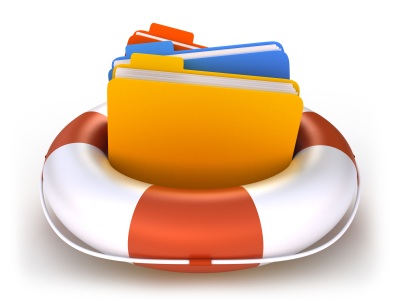 The Benefits of ISO 22301 Business Continuity Management System
The ISO22301:2012 standard specifies requirements for setting up and managing an effective Business Continuity Management System (BCMS).
An ISO22301-compliant BCMS brings many benefits, especially when combined with independent certification.
The ISO 22301 business continuity standard has been designed to assist companies in the implementation of a business continuity management system (BCMS) that is appropriate to its needs and meets its stakeholders' requirements. A company's BCMS needs are shaped by the following: its size and structure, its stakeholders, and regulatory, industry and organisational factors.
Key Benefits of ISO 22301
Maximise quality and efficiency: ISO 22301 provides a framework based on international best practice based around the 'Plan, Do' Check, 'Act' concept.
Flexibility during disruptions
: During a localised disruption or an international disaster, your organisation will have a business continuity processes in place to ensure the continued smooth running of your business, or that if disrupted you will be able to get up and running quickly and efficiently in order to ensure minimum disruptions to the services you offer.
Competitive advantage: Ensure client confidence through certification to ISO 22301 an internationally acknowledged standard while gaining new opportunity and winning new business.
Organisational improvement
: BCM Certification provides you with a clear understanding of your entire organisation. This can provide you with new opportunities for improvement.
Continuous internal improvement via audits
; During the certification process you will participate in regular audits which ensure your management system is up to date.
Legal and Regulatory Compliance: Demonstrate that you meet the regional legal and regulatory requirements of the region to all of your stakeholders
Cost savings
: Your organisation may be able to reduce the cost of internal and external BCM audits, and to improve financial performance and reduce business disruption insurance premiums.
Maintain Optimum Client Delivery levels
: A BCMS framework supports strengthened management processes which allow you to supply an agreed level of critical services and products within a specified time frame after disruption to your clients.
Strengthen your internal Management
: A BCMS provides proven management capability during times of disruption.
Reputational Management: Certification to ISO 22301 reinforces your commitment to providing a premium level of services to you stakeholders, even during adverse conditions.
Why implement a Business Continuity Management system (BCMS)?
The ISO 22301 standard defines a Business Continuity Management System (BCMS) as:
'Part of the over-management system that establishes, implements, operates, monitors, reviews, maintains and improves business continuity.'
To mitigate the effects of disruption, it is essential that all organisations prepare and manage business continuity plans. A BCMS enables organisations to update, control and deploy these plans and align them with their strategic and operational objectives.
Many organisations believe that if they have a business continuity plan (BCP) in place, they will be able to respond to an incident in an appropriate way. Whilst a BCP will provide members of the response team with guidance as to what they are supposed to do if an incident occurs, it is usually not part of a formal management system.
A BCP is not likely to work if it is not tried and tested, and is not regularly updated. Since it is not integrated in the organisation's corporate governance and management system, the BCP often gets filed and forgotten, with just a few members of the organisation being aware of it.
Statistics indicate that 80% of organisations that are faced with a significant business discontinuity, and do not have in place adequate and appropriate plans to ensure business continuity, do not survive the event.
A BCMS on the other hand, is broadly accepted as the most comprehensive approach to organisational resilience. It enables organisations to update, control and deploy effective plans, taking into account organisational contingencies and capabilities as well as the business needs (product- and service- requirements). Unlike the BCP, the BCMS can and should be embedded in the organisations culture.
An ISO 22301-compliant BCMS enables you to:
create effective operational business continuity plans (BCP);
ensure all BCP plans are fit for purpose;
align plans with strategic organisational objectives;
continually improve business continuity plans as the organisation grows;
reduce the cost of business interruption insurance policies;
The Benefits of ISO 22301 Certification
Adhering to ISO22301 means that you follow best practice and you are adopting a consistent approach to business continuity.
An ISO22301-compliant BCMS brings many benefits, especially when combined with independent certification. An ISO22301 certification:
demonstrates to key stakeholders (customers, suppliers and partners) that your organisation is resilient;
increases your competitive advantage and enhances your reputation;
is internationally recognised;
increases customer loyalty and trust;
protects your financial income and business assets;
helps you save costs by reducing costs of tendering;
helps you comply with all mandatory legal and regulatory requirements;
can be aligned and integrated with ISO9001, ISO27001, ISO14001, ISO20000 and ISO28000 management standards to deliver significant benefits.