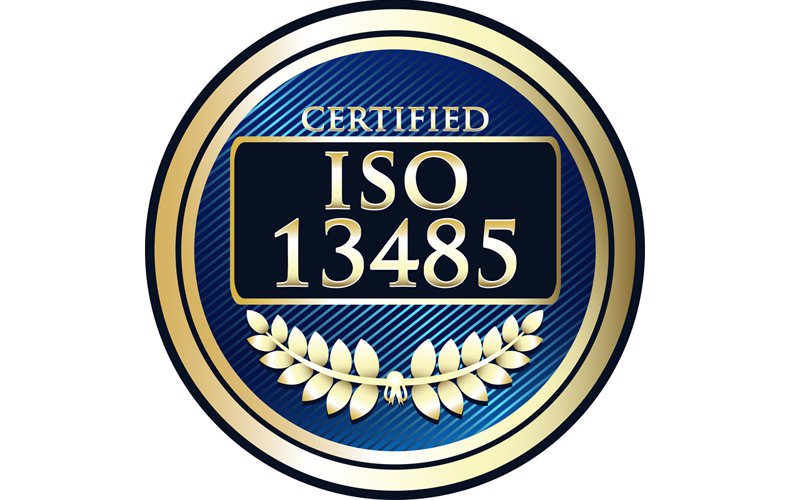 How to get ISO 13485 certification?
In Europe, ISO 13485 (or EN ISO 13485) is seen as the de facto standard for the medical device industry. Based on the broader ISO 9001 standard, ISO 13485 was first implemented in Europe in 1996. Although ISO 13485 certification is voluntary, obtaining certification allows you to meet the quality system requirements of the European Medical Device Directive, In Vitro Medical Device Directive and Active Implantable Medical Device Directive with less difficulty.
However, it is important to note that while ISO 13485 is an international standard, certification in Europe, for example, does not mean your ISO 13485 certification is valid in other markets such as Canada or Japan. Many countries impose their own additional QMS requirements on top of those outlined in the standard. You must meet those additional requirements – on top of ISO 13485 – to be certified to sell in those markets.
ISO 13485 Certification requirements
In order to achieve ISO 13485 certification, you must develop written policies for the following functions:
Document and record controls
Internal auditing procedures
Controls for non-conformance
Corrective and preventative actions
Process and design controls
Record retention
Accountability and traceability
As you implement ISO 13485, it is important to bear in mind that ISO standards are updated periodically — revisions and updates do occur and ISO 13485 is due for an update in the next few years. As quality system standards are updated, you must ensure that your own QMS keeps up with those updates in order to remain in compliance.
Internal Steps for Achieving ISO 13485
Step 1:  Obtain a copy of ISO 13485

Identify the basic requirements of ISO 13485 and how they apply to your business.  The guidelines are written specifically for the medical device industry but under a generic framework to accommodate the needs of different medical device manufacturers.

Step 2:  Analyze the quality management system in place against the requirements of ISO 13485

Once you are familiar with the basic requirements of ISO 13485 you will have an understanding of where your company stands in comparison to the broad structure.

Step 3:  Fill any gaps
Step 4: Select a competent registrar

BEK Consultancy provides experienced and knowledgeable Registrars with extensive experience in certifying companies to the ISO 13485 standard.  Our customer service focused staff will guide you through the entire certification process and provide you with all the necessary tools and checklists to complete your ISO 13485 certification.
External Audit with an ISO 13485 Auditor
Step 5:  Have the registrar perform a pre-assessment of the quality management system (optional)

Although this is an optional step, this can be an extremely beneficial step in receiving ISO 13485 certification.  An accredited third party company, such as BEK Danışmanlık-visits your company, reviews your current quality management system, and makes recommendations for the official audit.

Step 6: Schedule and execute a stage-1 audit  (Official Step)

This is an official step in the audit process and a very informative session with your business. BEK Concultancy will provide a review of documentation, internal audit results, management review results, process indicators and customer feedback.

Step 7:  Schedule and execute a Stage-2 audit (Certification audit)

This is a detailed audit in which your Quality Management System will be dug deeper and focuses on system effectiveness.  To accomplish this certification they will look at all production shifts and provide a more detailed review and audit report.

Step 8: Follow certification; move in to maintenance and improvement mode.

Following certification, your company will move into maintenance and improvement mode.  This is accomplished with active involvement of top management officials.  Your registrar will monitor progress through annual surveillance audits and a complete system re-certification will be required every three years.