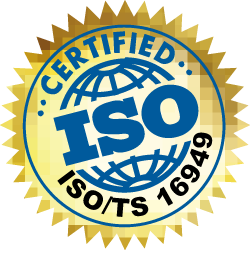 HOW TO GET CERTIFIED TO ISO/TS 16949 ?
Certification to the ISO/TS 16949 quality management system demonstrates both commitment to product quality and compliance to customer specific requirements. The standard provides for a continual process to help find and report areas of improvement of your management system and relevant processes in your business.
THREE STEPS TO CERTIFICATION
Application for registration is made by completing the Automotive Quote Request Form. This provides information about your organisation so we can accurately define the scope of assessment.
Assessment to TS 16949 is consists of two mandatory visits that form the Initial Certification Audit.
Certification is issued and maintained through a programme of annual surveillance audits and a three yearly recertification audit.