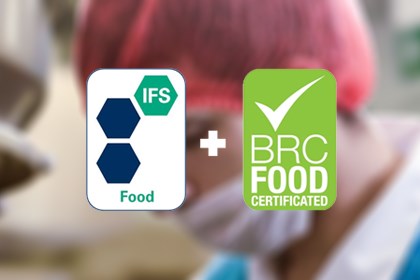 How to get BRC Standard certification?
Over 16,000 facilities worldwide are certified to the BRC Global Standard for Food Safety. To add your organization or facilities to this list you will need to build a management system that addresses all of the requirements of the standard, contract with a Certification Body to perform a certification audit,and pass the audit to become certified. Your organization will then need to have regular audits by the Certification Body to maintain registration.
Certification to BRC generally takes an average of six to nine months, depending on a facility's level of readiness. The process follows eight basic steps:
You apply for certification.
We identify your training needs/you receive training.
You perform a self-assessment of compliance with the standard.
We perform an optional pre-assessment (gap analysis).
We perform an onsite certification audit and identify corrective actions.
Your facility addresses the corrective actions.
We verify/approve corrective actions.
We issue the certificate.
To maintain BRC Standard certification, companies must re-certify every year.