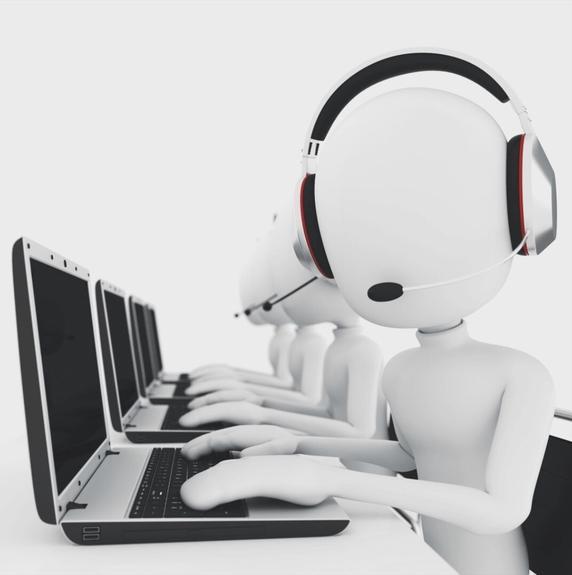 EN 15838 FOUNDATION TRAINING
This course was designed specifically for the business person entering or transferring to a call center, executives that oversee or set performance goals for the contact center, and those responsible for the set-up, design or redesign of a contact center. Contact Center Foundations presents the 'big picture", and introduces attendees to the component parts and performance factors that make up today's world-class call center. You'll learn how calls flow into and through the center, what underlies call center work capacity, efficiency, productivity and effectiveness, and exactly how to prepare, step-by-step, a customized balanced scorecard for managing your contact center 's performance and contribution to organizational goals. After attending this course you will have a renewed vision for the future of your call center.
What You Will Learn:
How to determine a contact center's mission
Alternative services that a contact center can provide
Which stages of call processing you should measure, track, report, and act on; and how to do it
The top customer expectations centers must meet
Service level targets – what they are, what they mean
How to interpret contact center metrics and set realistic targets
Contact center business functions and job roles
How contact centers and other company departments interact
Creating and managing a workforce and the center's human resource capacity
Why people leave, what it costs, and how to improve agent retention
The causes of burnout, stress, turnover, and agent churn
How to structure your center's call handling process, from greeting to closure
The differences between efficiency and effectiveness, productivity and utilization, metrics and KPI's, and what you need to know about all of these performance measurements
Continuous quality improvement and how to achieve it
Reporting agent and overall call center performance
How to build a useful balanced metric scorecard for your center
Course Chapters
Missions, Models, and Contributions
The Life of a Call
Contact Center Structure and Business Functions
Call Arrival and Delivery
Agent Resource Utilization
Call Handling
Managing Quality
Contact Center Performance Evaluation
Who Should Participate
IT, human resources, marketing, and other professionals that support the company call center or help desk
Consultants and sales professionals with contact center clients and prospects
Newcomers to the contact center profession
Executives with contact center oversight
Leaders charged with forming a call center department or business
Outsourcing entrepreneurs
Financial analysts and directors
Important: Professionals with any level of call center work experience should not take this course.  This is an introductory course.
Prerequisites
There are no prerequisites for this introductory course.